Oil & Gas: Advanced Generator Protection (AGP)
FEATURES
Fault Tolerant Design
Key elements of the Advanced Generator Protection (AGP) system's fault tolerant design are:
Eliminates potential faults;

Improves fault detection capability;

Reduces fault consequences; and

Minimizes recovery time following a fault.
System Monitoring
The AGP system includes a comprehensive human machine interface (HMI) that allows for supervisory level operation of critical elements of the power distribution scheme. Historical alarms and trending data are also made available on the HMI system allowing for multiple layers of record keeping to exist should a vessel event occur.
DP3 Closed Bus Operation
AKA was the first company to successfully carry out live short circuit testing on their system with a successful and predictable outcome.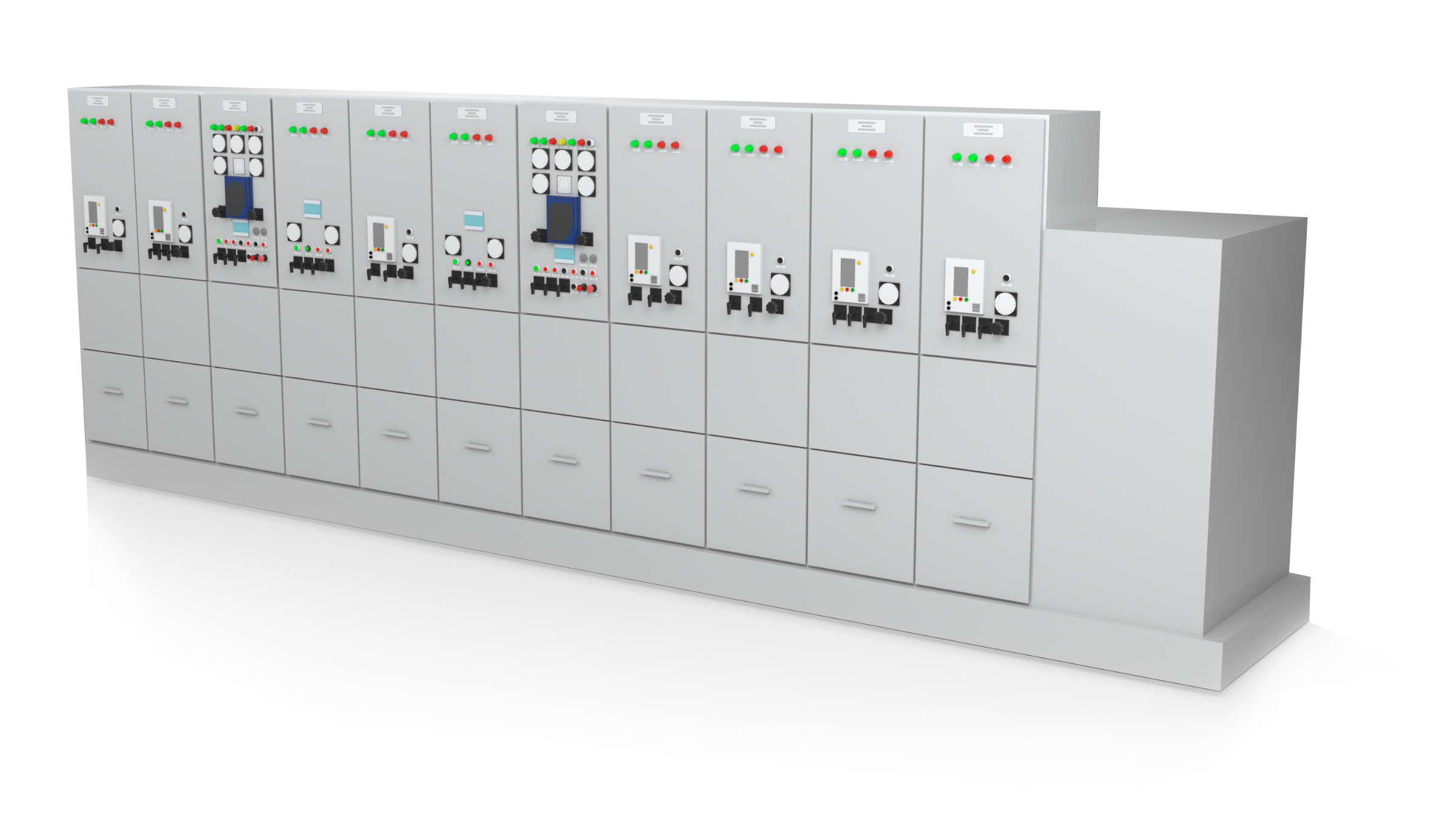 The Advanced Generator Protection (AGP) system coordinates multiple sub-systems in a unique architecture that is founded on fault tolerance. By monitoring the various generator incomers, tie breakers, and overall power distribution, the AGP is able to predict vessel events to prevent or minimize their effects.
Conventional drillship vessel power plants rely on power distribution systems that operate on an open bus system. This essentially creates multiple power plants that are all operating independently to supply vessel loads with their required power.
Advanced Generator Protection systems coupled with
AKA's medium voltage distribution designs allow for the multiple buses to operate in a closed ring configuration that
is conducive to:
DP3 operations;
Generator load sharing for high efficiency operation; and
High fault tolerance that prevents or reduces major vessel events resulting in significant downtime.
By combining elements such as AGP, generator incomers, tie breakers, and transformer feeder controls backed by pre-magnetization distribution, AKA allows for secure and confident vessel operations in a closed bus DP3 environment.
Other features include:
More Reliable System 
AKA's AGP with DP3 closed bus operation reduces the impact on propulsion capability during worst case failure modes than system designed with open bus architecture.
Reduced Fuel Costs
System uses less fuel than the same operation in open bus configuration.
Reduced Environmental Impact
System produces less harmful emissions.
Reduced Maintenance Costs
Number of diesel operating is based on load, resulting in fewer diesels needed to be running.
Contact us to learn more about our solution for your project
Call Us: +1(902) 620-4882
24/7 (Int'l): +1(519)-750-7103
24/7 (Canada): +1(866)-844-7686