Oil & Gas: Autonomous Tie Breaker
FEATURES
Improved Reliability
AKA's systems improve fault detection capabilities, eliminate potential faults and reduce the consequences of a fault.
Increased Availability
AKA's systems minimize the post fault recovery time, reducing the time a system is offline.
Reduced Operating Costs
AKA's systems incorporate hybrid energy storage systems (HESS) and revolutionary distribution arrangements and technologies to ensure power plants are performing efficiently.
Predictable Performance
AKA's systems perform with expected responses to both normal and nonnormal conditions.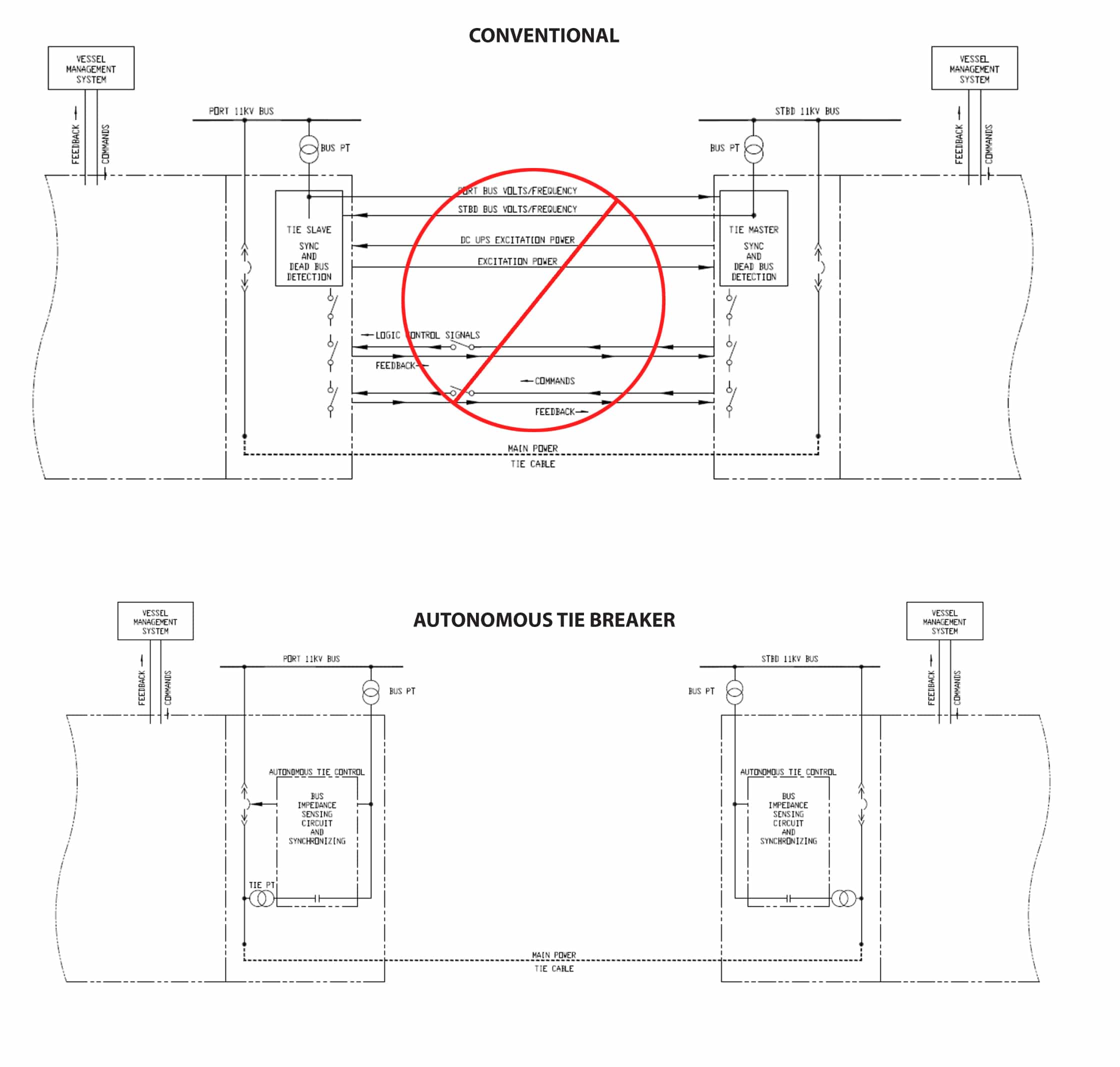 Each of AKA's tie breaker systems operates autonomously. The tie breaker system is equipped with a controller, inputs that sense bus tie voltage, and contactor status. The only connection between two bus tie systems is the medium voltage power connections.
The tie breaker controller will determine the health of the link before allowing the tie breaker to close. During the health check of the link, the system applies a collision detection strategy to prevent a crash closure event.
The tie breaker has three modes of operation that are selectable via the door mounted selection switch; local mode, local auto mode, and remote auto mode.
In the local mode the tie breaker can be closed as a manual operation using the controls provided on the door.
Both the local auto mode and the remote auto mode use a bus impedance sensing process to check health before using the synchronizer to automatically sync and close the tie breaker. The difference between these two modes of operation lies in how the process is initiated. 
Contact us to learn more about our solution for your project
Call Us: +1(902) 620-4882
24/7 (Int'l): +1(519)-750-7103
24/7 (Canada): +1(866)-844-7686