Oil & Gas: Emergency Generator and E-Bus Control System
FEATURES
Both real and reactive power load sharing carried out autonomously 

Local automatic and manual synchronization. 

Real-time power calculations and harmonic analysis. 

Emergency bus power management functions carried out autonomously, including automatic start when bus performance is outside of specification. 

Above standard blackout detection and recovery times; greater than 33% improvement over industry standard. 

Built-in high speed oscilloscope, capable of real-time data streaming, trending and monitoring. 

Included HMI for alarm management and synchronization. 

Emergency shutdown monitoring. 

Includes all class required protection such as: 
Under/over voltage: 

Under/over frequency; 

Reverse power; and 

Differential current.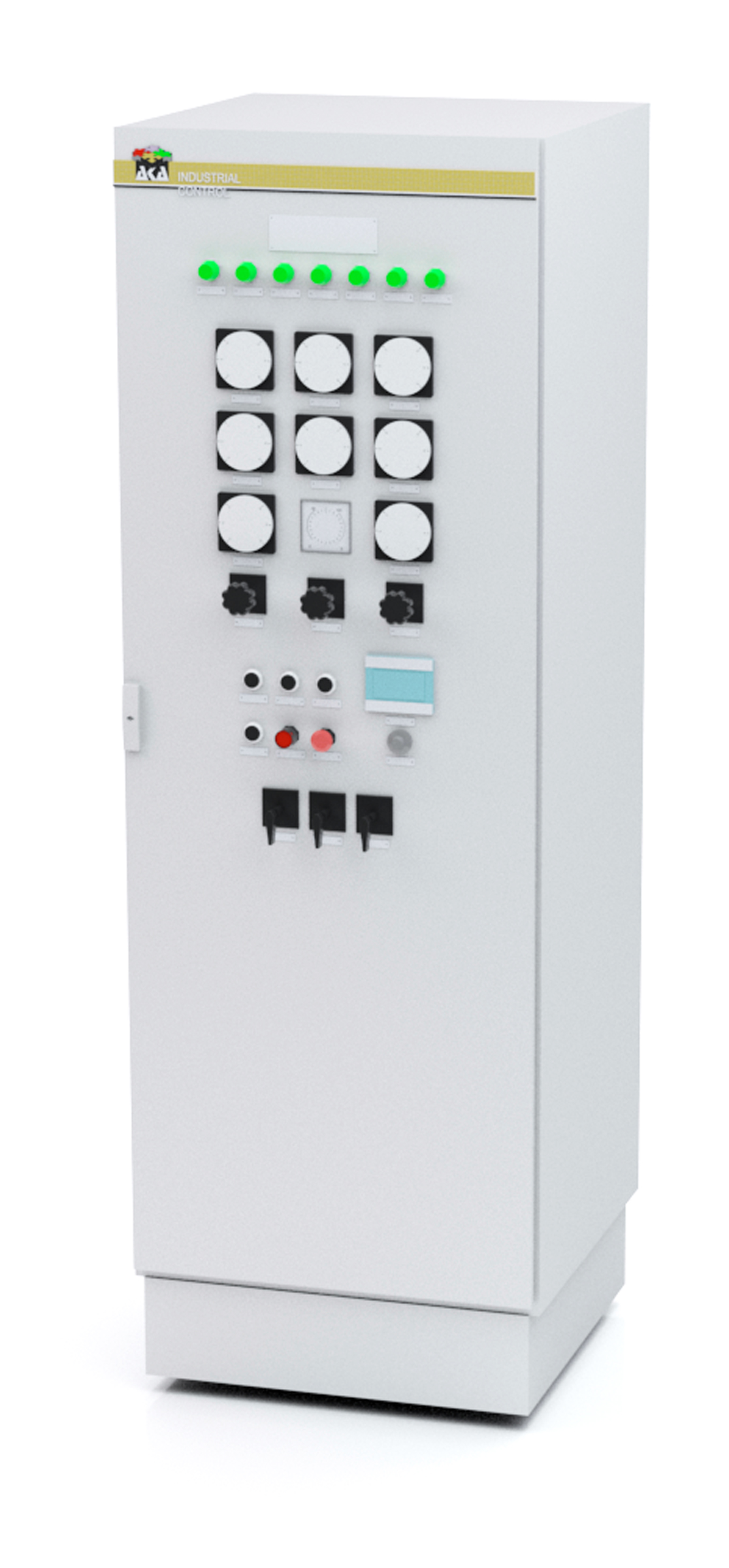 AKA provides the optimum in predictable and reliable emergency generator incomer and controls. The emergency generator incomer and control system is built to comply with DNV regulations. It provides fast, industry-leading blackout detection and recovery, reducing the time that critical loads are unavailable. The design creates autonomous, resilient, and predictable system operations. 
The emergency switchboard manages the emergency power and its distribution through the emergency generator incomer. AKA's emergency generator incomer and control provides fast sampling and trending for monitoring current and historic system operation. 
AKA's emergency generator controller is the only system that will permit the generator to operate either independently or in parallel using proportional load sharing with AKA's 6th generation power plant. 
This synchronized parallel operation with the 6th generation power plant allows for easier monthly emergency generator preventative maintenance, as there is no need to temporarily de-energize the emergency switchboard. Normal supply transfer is seamless, having no need for "bang bang" supply switching. The AKA emergency generator incomer can keep the bus up and synchronized when swapping the normal E-Bus supply source, allowing for a predictable and smooth transfer. 
Other features include:
Generator temperature monitoring and protection. 
Full local instrumentation.
No external control power required for operating generator.  
Contact us to learn more about our solution for your project
Call Us: +1(902) 620-4882
24/7 (Int'l): +1(519)-750-7103
24/7 (Canada): +1(866)-844-7686