Oil & Gas: 
Hybrid Drillfloor
FEATURES
Ride through Capability
The brake choppers and energy storage system work together to create ride through capability for the drilling DC bus.
Flat Power Curve
AKA's hybrid drillfloor has the ability to respond to load demand changes safely and instantaneously. The system changes between charging and discharging states in milliseconds and can quickly charge and discharge energy with minimal heat generation.
Improved Reliability
System redundancy with improved fault identification and fault propagation prevention. 
Reserve Capacity 
The hybrid drill floor provides reserve capacity to supply power for transient loads that exceed the capacity of the diesel generators currently online.
Environmentally Responsible and Economical
Fewer diesel generators required online during operations.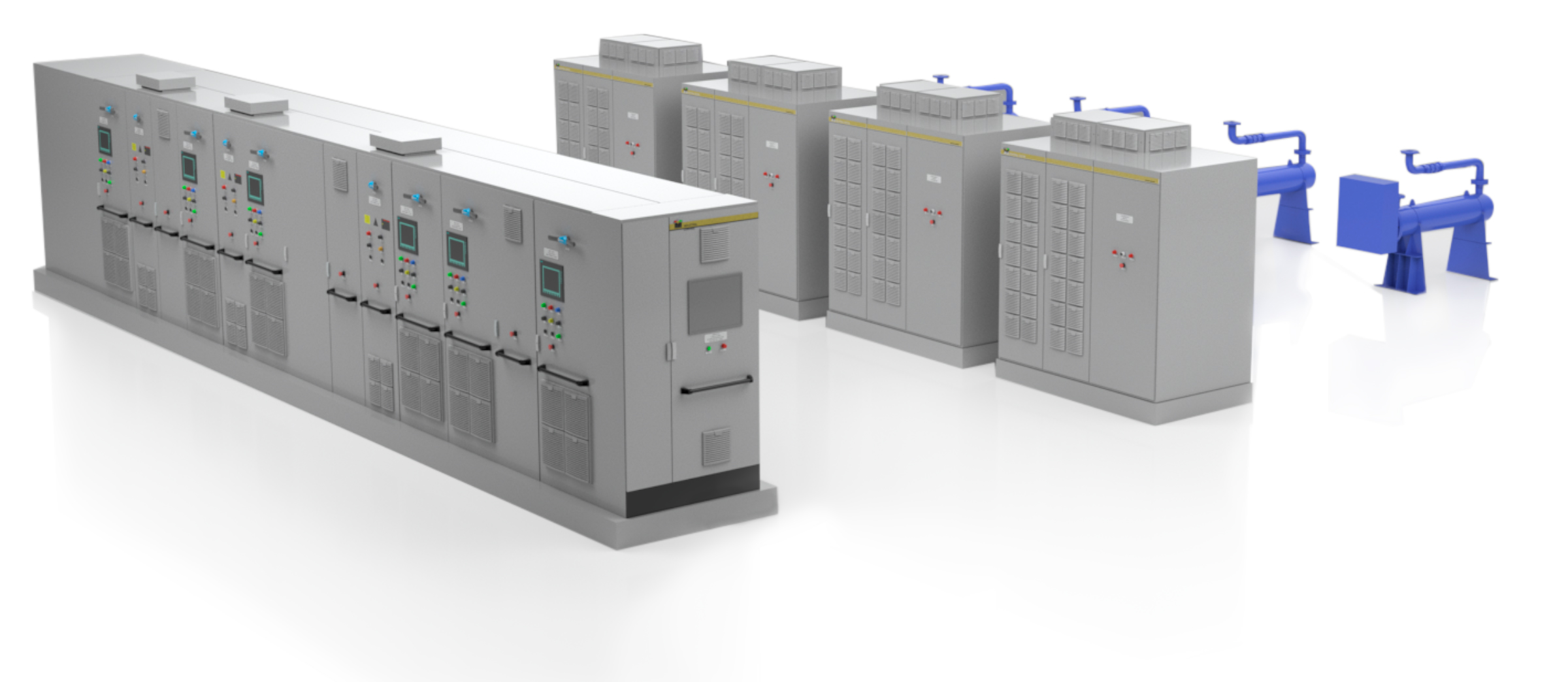 AKA's hybrid drillfloor uses a combination of DC bus control, energy storage, and controller infrastructure to dramatically reduce the impact on the drilling process drives due to vessel disturbances. This is accomplished by using advanced ride through technology and also works with the rest of AKA's systems to create a more stable and predictable vessel power plant.
The hybrid drillfloor has been designed around the idea of it being able to operate completely autonomously and to be highly reliable through the use of redundancy.  Drillships require numerous Variable Frequency Drives (VFD) used for different functions encountered in the drilling process. Drilling process drives can be:
Top drive motors;
Draw-work motors,
Mud pumps motors; and
Cement pumps.
With AKA's hybrid drillfloor the drilling process drives are able to be decoupled and driven completely independently of their controllers. Redundant systems are also connected to a single interface and control module for the various drilling motor VFDs.
The hybrid drillfloor is one of the most critical elements to AKA's combined vessel power plant stability architecture. This system coupled together with AKA's AGP system provides a level of vessel power plant stability that is unmatched in conventional drillships.
Contact us to learn more about our solution for your project
Call Us: +1(902) 620-4882
24/7 (Int'l): +1(519)-750-7103
24/7 (Canada): +1(866)-844-7686