Oil & Gas: 
Uninterruptible Power Supply (UPS)
FEATURES
Customizable Redundant Power Sources
Customizable redundancy gives AKA's UPS systems a significant advantage for those looking to outfit vessels with complex power distribution arrangements.
Redundant Power Supplies
Each system is designed with N + 1 redundancy. The failure of any single power supply unit will not affect the rated output capability of the UPS.
Hot Swappable Power Supply Units
Each power supply unit is hot-swappable, and each power supply unit is individually monitored. A failed rectifier unit can be replaced without interruption of the UPS output.
Undisturbed Ride Through Technology 
The AKA UPS includes a distribution that provides undisturbed ride through capability to all loads.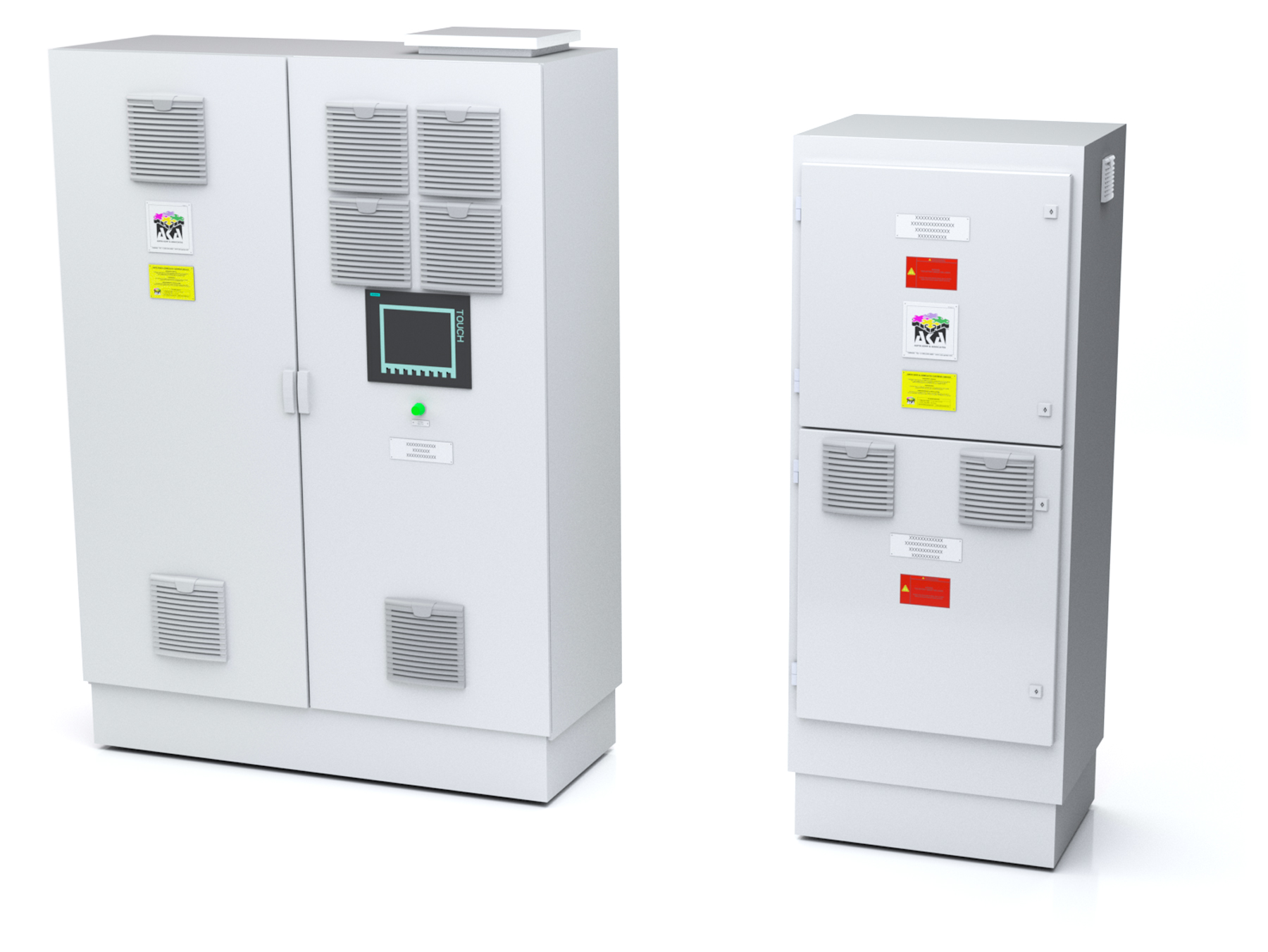 The off-shore drilling environment is routinely exposed to operations that cause power disturbances, such as:
Connecting high current loads;
Disconnecting a loaded generator;
High harmonic currents on main bus;
Faults on power control devices; and
Rapid load changes by aggressive loads, such as the drawworks.
AKA's uninterruptible power supply (UPS) system is able to limit the effect of these disturbances, so that output power remains stable and available for any equipment powered from the UPS system. 
Typical vessel UPS systems suffer from two critical weaknesses in the design.
Hidden failures that occur well before the UPS is needed; or,
Unusual power plant failures or disturbances that expose the UPS to unusual supply or load conditions. 
The failure of a UPS usually escalates to a serious loss of process control. AKA's current UPS design helps achieve the stability required to overcome these weaknesses and provide a reliable UPS.
Other features include:
Hardware-In-The-Loop Testing
Hardware-in-loop testing ensures that critical components are capable of functioning properly when they are called upon.
Contact us to learn more about our solution for your project
Call Us: +1(902) 620-4882
24/7 (Int'l): +1(519)-750-7103
24/7 (Canada): +1(866)-844-7686