Services: 
Functional Drawings
FEATURES
Simplifies the traceability of hardware implementation to system functions on a single drawing.

Determines predictable results to inputs through a better understanding of system elements defined by functional boundaries within a single drawing.

Reduces commissioning time and facilitates in-service trouble-shooting. 

Extensive device identification (device name / function / location) cross-referencing, binds all components of the system installation and documentation together.

Available data extracts assure higher system quality and reliability through the engineering development process to the life-cycle support efforts.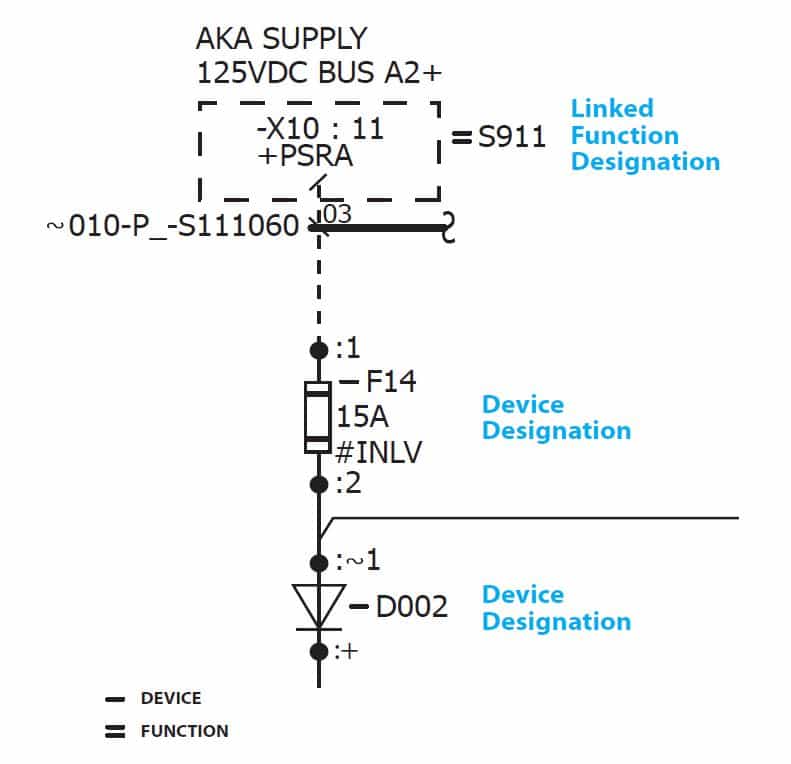 Aspin Kemp & Associates' (AKA) unique functional schematics are a fundamental concept of our business practices. They provide clear instructive information to our processes from system engineering, through manufacturing, commissioning and documentation. The same informative material is also well suited for continued life cycle support of the installed system.
Conventional schematics, from other suppliers, require multiple drawings for a single system and only show how the electrical components are connected. AKA's functional drawings delineate the functions of the system on a single schematic.
Each device on AKA's functional schematics is shown having a distinct device ID that incorporates the device type and a unique number designation. The device ID is a common indicator that can be used for field referencing or other information formats for the system. Each system device is identified by its associated function and location supplementing the device ID. These attributes along with drawing styles provide an extractable normalized database within the functional schematic that can be used for developing multiple system related information tools. This provides an extensive cross-referencing, binding all components of the system installation and documentation together.
AKA's functional approach to schematics supports a better understanding by the reader for system operation, maintenance and troubleshooting.
Contact us to learn more about our solution for your project
Call Us: +1(902) 620-4882
24/7 (Int'l): +1(519)-750-7103
24/7 (Canada): +1(866)-844-7686